Product Advantages
*Slope design, not easy to accumulate dust, ensure charging efficiency
*Easy installation, moveable casing tube reduces transportation cost
*APP intelligent control, RGB music rhythm function, wide application scenarios
*Intelligent extended function, compatible with other Bluetooth devices
*Three colors of light switch at will, 360°luminous angle
*High-efficiency fast charging solution, charging efficiency improved by 50%
*Intelligent power management system, super long discharge time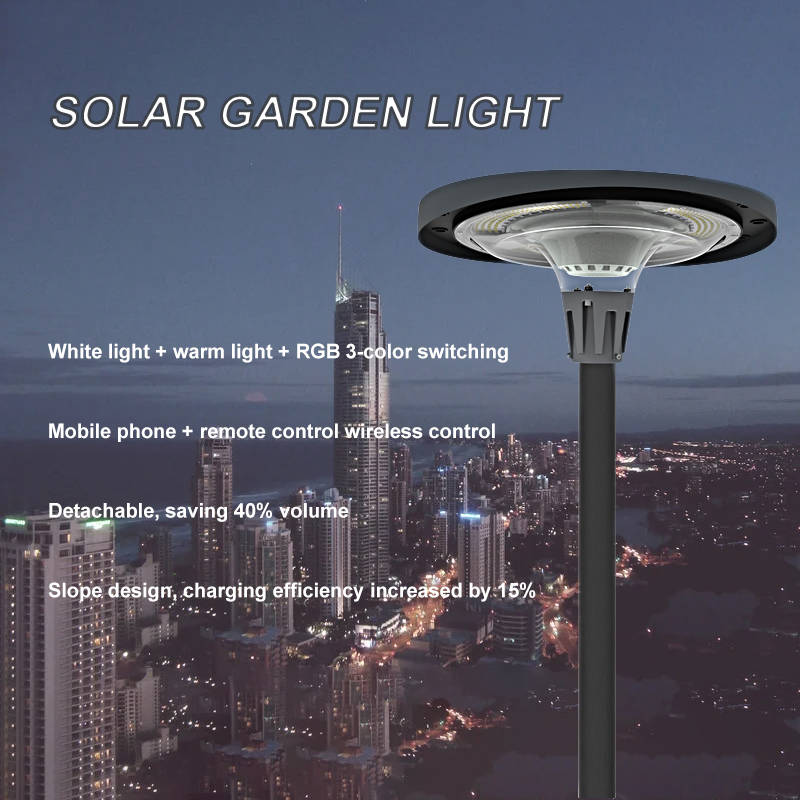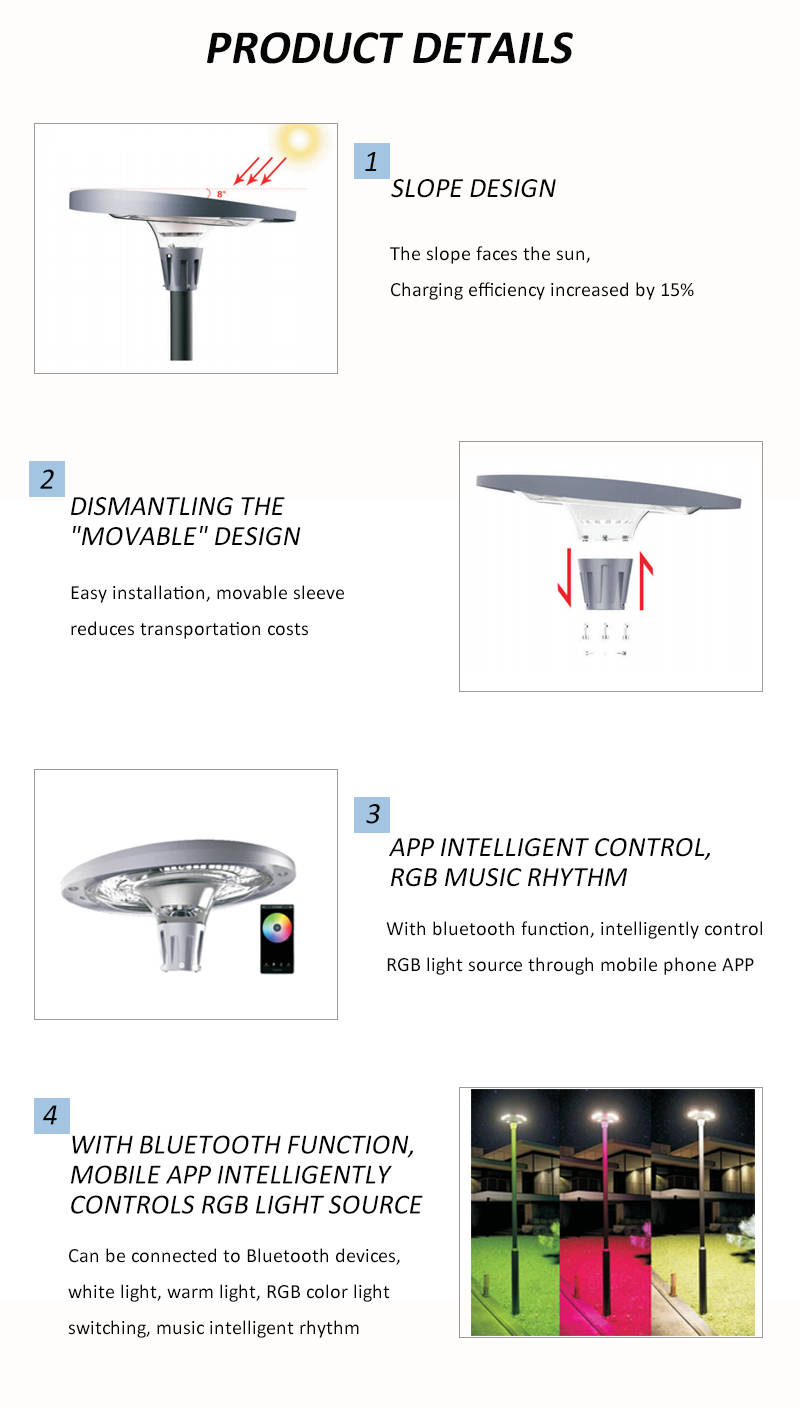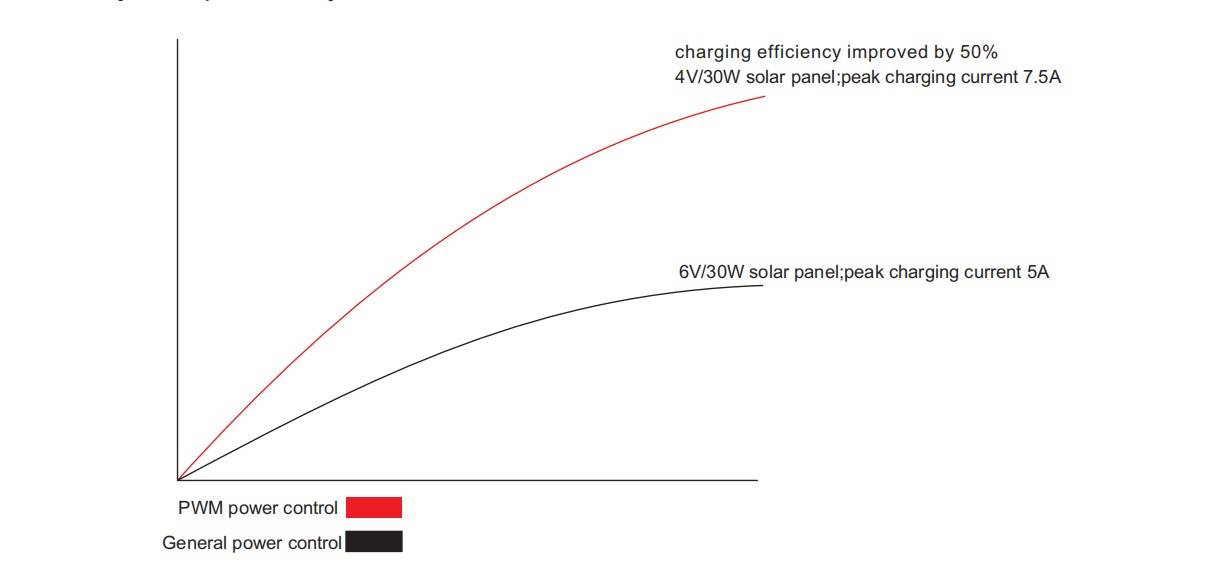 Charging efficiency improved by 50%
The solar controller simulates the MPPT charging scheme, a unique charging and discharging
management 
system with 
more
efficient 
charging and discharging efficiency. For example, the
market routinely uses 6V/30W 
photovoltaic panels with 
a peak charging 
current of 5A;
but ourproduct uses 4V/30W photovoltaic panels with 
a peak charging current of 7.5A. 
The charging efficiency is 
improved by 50%.
"lighting everyday in 365 days"
has developed an intelligent power management system in cooperation with the University
of Electronic Science and technology. It not only has higher charging efficiency, but also can
 actively identify the charging amount during daytime, so as to adjust power independently
to achieve a better lighting effect during cloudy & rainy days.